Sarah Jean Seabrook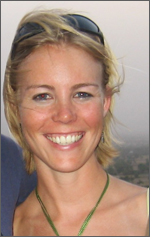 Sarah Seabrook was born in Johannesburg on the 29th June 1981. She lived and studied in Johannesburg, attending Sandrigham High School and The Baptist Theological College (Johannesburg). She has a degree in Theology and is currently studying for a BA degree in Psychology through UNISA. After graduating Sarah worked as a Mathematics teacher at The Hill High School before joining Etihad Airlines as a flight steward. She has lived and worked in a number of countries, including South Africa, UAE, Iran, India and currently the USA where she works as a Chaplain Resident at the St Lukes & Texas Children's Hospital, in Houston Texas.
Sarah married David Mark Seabrook on the 13th January 2007 in Johannesburg.
Her interests and hobbies include reading, travel, culture, dancing, mosaic art and apline trekking.  She has climbed Kilimanjaro (Tanzania), Elbrus (Russia), Damavand (Iran), Mera (Nepal) and Apline Pass Route (Switzerland).
She lives with David in Houston Texas, and when back in South Africa in Simon's Town in the Western Cape.

David Mark Seabrook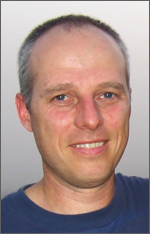 David Seabrook was born in Johannesburg on the 16th January 1971. He lived and studied in Johannesburg attending St Johns College and The University of the Witwatersrand. He has a Masters degree in Geophysics (Wits University, Johannesburg, South Africa), an MBA (Erasmus School of Management, Rotterdam, The Netherlands), and a certificate in Christian Ministries (Baptist Theological College, Johannesburg, South Africa). After graduating David joined Schlumberger and has lived and worked in a number of countries including South Africa, Angola, Malaysia, UAE, Iran, India and currently the USA where he works as the Global Software Manager for Schlumberger's WesternGeco segment. David married Sarah Jean Darby on the 13th January 2007 in Johannesburg. His interests and hobbies include fencing, reading, biking, travel and apline trekking. He has climbed Kilimanjaro (Tanzania), Elbrus (Russia), Damavand (Iran), Mera (Nepal), Kota Kinabalu (Malaysia), Sentinal (South Africa), Mt Rainier (Seattle) and Apline Pass Route (Switzerland). He lives with Sarah in Houston Texas, and when back in South Africa in Simon's Town in the Western Cape
DVD content & Original Website content Copyright David Seabrook 2012 (c)
7,289 total views, 1 views today